Meet Our Doctors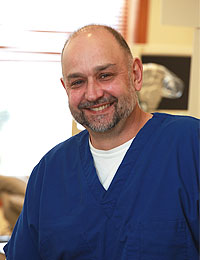 Andy Uzpurvis, DDS
Dr. Andy Uzpurvis received his dental degree from the Medical College of Virginia School of Dentistry in 1986. He has undergraduate and graduate degrees in chemistry from Boston University and Rensselaer Polytechnic Institute, respectively. Dr. Uzpurvis completed a General Practice Residency program in dentistry at St. Francis Hospital and Medical Center in 1987. During his residency program, Dr. Uzpurvis received advanced training in dentistry, as well as training in internal medicine. Dr. Uzpurvis practiced dentistry in Connecticut for 15 years and has practiced on Cape Cod since 2002. He has been the owner of General Dentistry of Cape Cod, PC since 2004. Dr. Uzpurvis has a particular interest and skill in the dental surgical specialties, such as oral surgery and periodontal surgery. He can provide you with a simple yet cosmetic tooth-colored filling, or totally reconstruct your mouth to maximize function and aesthetics. Dr. Uzpurvis has been a member of the Academy of General Dentistry, an organization solely dedicated to continuing education, since 1986. He is also a member of the American Dental Association, the Massachusetts Dental Society and the Cape Cod District Dental Society. Although Dr. Uzpurvis puts all patients at ease, he has a way with patients that are dental phobics and the special needs of the elderly.
General Dentistry of Cape Cod, PC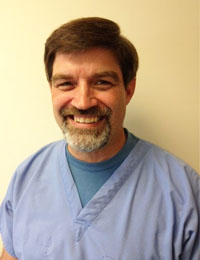 Paul L. Booth, DDS
Dr. Paul Booth grew up in Barnstable, Massachusetts, and was a member of the BHS class of 1979. He graduated from Wheaton College in Wheaton, Illinois, in 1984. After completing graduate school in cell biology, he worked for 6 years in brain cell physiology research. Following dental school at The Ohio State University College of Dentistry, Dr. Booth completed a hospital residency, training in advanced dental and surgical techniques, especially with medically complicated cases. Dr. Booth started practicing dentistry in 1997 and has been in his current location since 2002. Since he began practicing dentistry, Dr. Booth has kept up to date with many continuing education classes, ensuring that his patients receive the most comprehensive and advanced care. Dr. Booth also has a way with patients helping to ease any anxiety, allowing patients to relax and actually have an enjoyable dental experience.
General Dentistry of Cape Cod, PC