Meet Our Team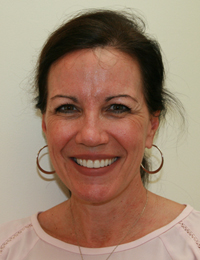 Tricia Maloney, Office Manager
Tricia spent many years as a paralegal but has always been drawn to the healthcare field. In 2001, she decided to shift gears and work in the dental field. Tricia has been at our practice since 2009 and takes pride in working with our patients to provide them with the most pleasant experience possible. She has experience assisting patients with their scheduling, insurance, and financial needs. She is familiar with all areas of our practice and is ready to help solve any complex problem that arises. Tricia lives off Cape with her husband and children.
General Dentistry of Cape Cod, PC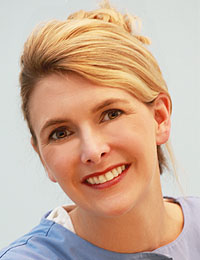 Laura Huntington, RDH
Laura Huntington is a registered dental hygienist and graduated with honors from the Cape Cod Community College Dental Hygiene program in 1990. Laura has over 20 years experience in the dental profession, having been a dental assistant for general, periodontal, and surgical practices starting in 1986. After graduating from dental hygiene school, she pursued a career in a periodontal practice for 10 years. She then worked in a practice that specialized in implantology, where she performed assisting during implant placement, maintenance care, and patient education. Laura is also licensed in local anesthesia and has taken many continuing education courses. She has been part of our staff at General Dentistry of Cape Cod, PC since 2002. Laura is passionate about prevention of gum disease and overall general health. She is thorough but gentle and compassionate, and she takes great pride in educating her patients on techniques to prevent disease. Laura is a mother of three and loves to work with children starting at the age of three.
General Dentistry of Cape Cod, PC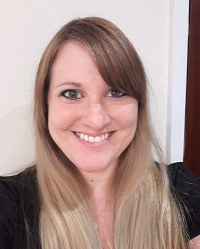 Tammy Ryan, RDH
Tammy is a RDH graduating in 2002 from The Forsyth School for Dental Hygienist, she then continued on to receive her Bachelor's degree from Massachusetts College of Pharmacy and Health Sciences graduating with high honors in 2003. She has over 18 years of experience as a hygienist and has also been a dental assistant throughout her career, assisting in all major aspects of dentistry from dental surgery to orthodontics. She loves working with the most dental phobic patients, helping them calm all fears. She lives in Wareham with her boyfriend and young son.
General Dentistry of Cape Cod, PC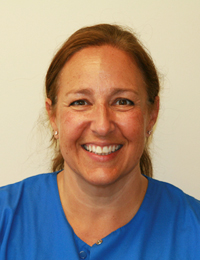 Laura Smith, RDH
Laura is a registered Dental Hygienist from The University of Bridgeport FONES School of Dental Hygiene, Class of 1991. She has over twenty-five years of dental experience and is licensed in local anesthesia as well. Moving to Cape Cod from Connecticut in 1993, she established her home in Sandwich with her husband and two children. The focus of her dental career has been, and always will be, dedicated to listening to her patients wants. While still attending to her patient's individual needs, she makes sure to supply the proper guidance they need in the best interest of their oral health. Finding the balance of trust and commitment to her patients so they are able to make the best decisions for themselves in their overall health needs comes first hand. Joining the staff of General Dentistry of Cape Cod, PC she greatly aspires to make this her home. With pride, she hopes to share her knowledge of dental education to provide her patients with the best care, health and beautiful smiles.
General Dentistry of Cape Cod, PC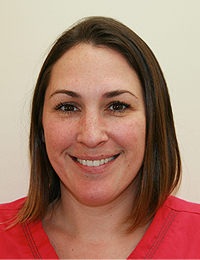 Melissa, Dental Assistant
Melissa's interest in teeth began at the age of 12 when she got her braces. She began her dental career in 2002 when she worked in the front office of an endodontic practice. She realized that she really wanted to be in the back, working with the dentist and patient. Over the last several years, Melissa has worked in both endodontic and general practices. She excels at keeping her patients informed and comfortable throughout their appointment. Melissa grew up in Mashpee, where she still lives with her husband and two children. She enjoys spending time with friends and family, going to the beach, reading, and cooking.
General Dentistry of Cape Cod, PC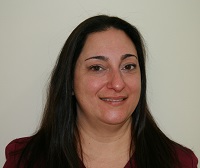 Jenny, Dental Assistant
Jenny was raised on The Cape and is a graduate of Barnstable High School. After attending UMASS Amherst she settled into the Boston area working in administrative roles in the corporate world. She was realizing the work just wasn't for her when she found dentistry. She graduated from the Dental Assisting program at Lexington Minuteman Technical School. She has enjoyed working in and learning about dentistry ever since. She loves getting to know her patients. Jenny and her husband eventually moved back home to Cape Cod and have loved raising their two kids (and doggies) near the ocean.
General Dentistry of Cape Cod, PC